Heyyyy!! Today I am going to share to you books that are really really popular these days that I haven't read. Yes I am outdated. Yes I have not read all the books in the world, but hey I still have a lot of time to read sooo I think that's okay(?)
Are you ready to get shocked? If you are then let's continue to this embarrasing list. ((please don't kill me 😦 ))
---
Cinder (The Lunar Chronicles) by Marissa Meyer
Humans and androids crowd the raucous streets of New Beijing. A deadly plague ravages the population. From space, a ruthless lunar people watch, waiting to make their move. No one knows that Earth's fate hinges on one girl.

Cinder, a gifted mechanic, is a cyborg. She's a second-class citizen with a mysterious past, reviled by her stepmother and blamed for her stepsister's illness. But when her life becomes intertwined with the handsome Prince Kai's, she suddenly finds herself at the center of an intergalactic struggle, and a forbidden attraction. Caught between duty and freedom, loyalty and betrayal, she must uncover secrets about her past in order to protect her world's future.
I was actually supposed to read this last year because I kept on seeing good reviews about it and people on twitter kept on talking about it and I'm just like "Okay I haven't read that yet but I will soon so *wink* ".  But when I was about to borrow it from the library it wasn't there anymore!! I ended up reading another book and I sort of forgot this book eeeekkk.
2. Clockwork Angel (The Infernal Devices) by Cassandra Clare
In a time when Shadowhunters are barely winning the fight against the forces of darkness, one battle will change the course of history forever. Welcome to the Infernal Devices trilogy, a stunning and dangerous prequel to the New York Timesbestselling Mortal Instruments series.

The year is 1878. Tessa Gray descends into London's dark supernatural underworld in search of her missing brother. She soon discovers that her only allies are the demon-slaying Shadowhunters—including Will and Jem, the mysterious boys she is attracted to. Soon they find themselves up against the Pandemonium Club, a secret organization of vampires, demons, warlocks, and humans. Equipped with a magical army of unstoppable clockwork creatures, the Club is out to rule the British Empire, and only Tessa and her allies can stop them…
I was realllyyyy about to read The Infernal Devices but something came up and I didn't have time to read it ((which sucks)). Now everyone's saying they're married to Will Herondale and I'm just here saying I'm married to Jace ((so others won't be spoiled)) Wayland.
3. Shadow & Bone (The Grisha) by Leigh Bardugo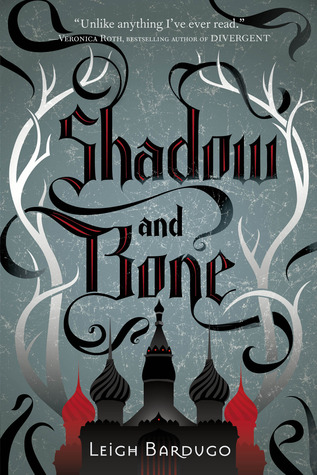 Surrounded by enemies, the once-great nation of Ravka has been torn in two by the Shadow Fold, a swath of near impenetrable darkness crawling with monsters who feast on human flesh. Now its fate may rest on the shoulders of one lonely refugee.

Alina Starkov has never been good at anything. But when her regiment is attacked on the Fold and her best friend is brutally injured, Alina reveals a dormant power that saves his life—a power that could be the key to setting her war-ravaged country free. Wrenched from everything she knows, Alina is whisked away to the royal court to be trained as a member of the Grisha, the magical elite led by the mysterious Darkling.

Yet nothing in this lavish world is what it seems. With darkness looming and an entire kingdom depending on her untamed power, Alina will have to confront the secrets of the Grisha . . . and the secrets of her heart.

Shadow and Bone is the first installment in Leigh Bardugo's Grisha Trilogy.
I feel like for this, Shatter Me and Obsidian I don't really have an excuse for not reading the series, it's just that I read other books ((ooops…)) but I'll probably read them this year. 🙂
4. Shatter Me Series by Tahereh Mafi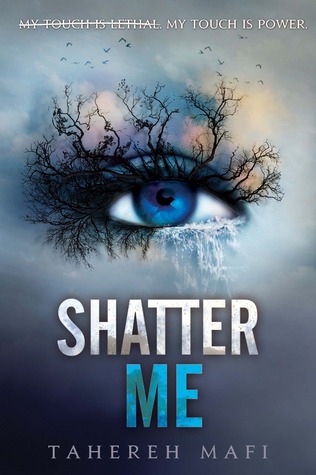 I have a curse
I have a gift

I am a monster
I'm more than human

My touch is lethal
My touch is power

I am their weapon
I will fight back

Juliette hasn't touched anyone in exactly 264 days.

The last time she did, it was an accident, but The Reestablishment locked her up for murder. No one knows why Juliette's touch is fatal. As long as she doesn't hurt anyone else, no one really cares. The world is too busy crumbling to pieces to pay attention to a 17-year-old girl. Diseases are destroying the population, food is hard to find, birds don't fly anymore, and the clouds are the wrong color.

The Reestablishment said their way was the only way to fix things, so they threw Juliette in a cell. Now so many people are dead that the survivors are whispering war – and The Reestablishment has changed its mind. Maybe Juliette is more than a tortured soul stuffed into a poisonous body. Maybe she's exactly what they need right now.

Juliette has to make a choice: Be a weapon. Or be a warrior.
5. Outlander Series by Diana Gabaldon
The year is 1945. Claire Randall, a former combat nurse, is just back from the war and reunited with her husband on a second honeymoon when she walks through a standing stone in one of the ancient circles that dot the British Isles. Suddenly she is a Sassenach—an "outlander"—in a Scotland torn by war and raiding border clans in the year of Our Lord…1743.

Hurled back in time by forces she cannot understand, Claire is catapulted into the intrigues of lairds and spies that may threaten her life, and shatter her heart. For here James Fraser, a gallant young Scots warrior, shows her a love so absolute that Claire becomes a woman torn between fidelity and desire—and between two vastly different men in two irreconcilable lives.
CONFESSION: I am a bit intimidated by this book, though I don't know why. Maybe I'll read the series this year but I doubt that I can finish it eeeekkk.
6. Obsidian (Lux Series) by Jennifer L. Armentrout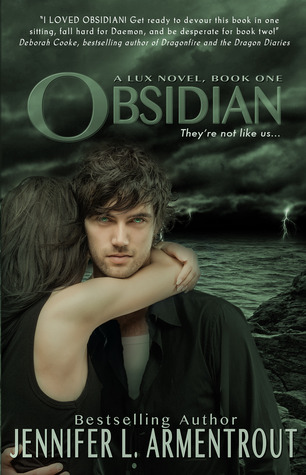 Starting over sucks.

When we moved to West Virginia right before my senior year, I'd pretty much resigned myself to thick accents, dodgy internet access, and a whole lot of boring… until I spotted my hot neighbor, with his looming height and eerie green eyes. Things were looking up.

And then he opened his mouth.

Daemon is infuriating. Arrogant. Stab-worthy. We do not get along. At all. But when a stranger attacks me and Daemon literally freezes time with a wave of his hand, well, something… unexpected happens.

The hot alien living next door marks me.

You heard me. Alien. Turns out Daemon and his sister have a galaxy of enemies wanting to steal their abilities, and Daemon's touch has me lit up like the Vegas Strip. The only way I'm getting out of this alive is by sticking close to Daemon until my alien mojo fades.

If I don't kill him first, that is.
7. Hunger Games by Suzanne Collins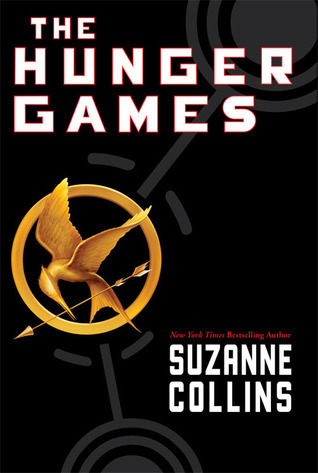 Winning will make you famous.
Losing means certain death.

The nation of Panem, formed from a post-apocalyptic North America, is a country that consists of a wealthy Capitol region surrounded by 12 poorer districts. Early in its history, a rebellion led by a 13th district against the Capitol resulted in its destruction and the creation of an annual televised event known as the Hunger Games. In punishment, and as a reminder of the power and grace of the Capitol, each district must yield one boy and one girl between the ages of 12 and 18 through a lottery system to participate in the games. The 'tributes' are chosen during the annual Reaping and are forced to fight to the death, leaving only one survivor to claim victory.

When 16-year-old Katniss's young sister, Prim, is selected as District 12's female representative, Katniss volunteers to take her place. She and her male counterpart Peeta, are pitted against bigger, stronger representatives, some of whom have trained for this their whole lives. , she sees it as a death sentence. But Katniss has been close to death before. For her, survival is second nature.
OH GOD I'M REALLY SCARED RIGHT NOW, I FEEL LIKE YOU'RE ALL GONNA KILL ME OR SOMETHING BECAUSE I HAVEN'T READ THE HUNGER GAMES. I actually have the entire series and it's just sitting on my bookshelf saying "read me you bish," but I don't really feel like reading it ((now I really think you're going to hunt me down.)) I've watched all the movies and I loved them!! But I think if I read the series I'll just be disappointed with the movies but ehhh, maybe I'll think about reading it.
---
Are you shocked? If you are then calm down and try to not hunt me down or something 😦