I can't believe I've been nominated for another blog award ((whaat)). You don't know how much these stuff makes my day. Knowing that people out there appreciate me and my blog just makes me happy 🙂
Thank you Bianca  for nominating me :)))))
MAKE SURE YOU CHECK OUT HER BLOG!!!
---
You must thank the person who nominated you and include a link to their blog.
You must list the rules and display the award.
You must add 7 facts about yourself.
You must nominate 15 5 other bloggers and comment on one of their posts to let them know they have been nominated.
You must display the award logo
---

Here are 7 facts about me *smirk*
1. I am not good at making long conversations. I don't know why but I just really suck at socializing with others. I do hope that I could get out of my comfort zone and start being friendly this 2016 haha.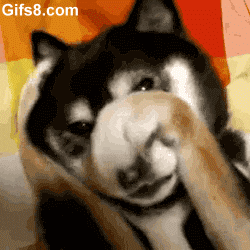 2. COFFEE IS THE LOVE OF MY LIFE. I started drinking coffee last 2014 and now I'm obsessed!! I tried banning myself from coffee but it didn't work…. oops.
3. I am secretly Hannah Montana. I run 3 twitter accounts; fan account, personal account and my bookish account. I don't even know how I manage to be active in all of my accounts
4. I started reading books last 2015. 
5. I LOVE TV SHOWS. Aside from reading I am also obsessed with watching TV Shows. If you watch Teen Wolf, How I Met Your Mother, FRIENDS, Shadowhunters, Pretty Little Liars and Scream Queens then let's fangirl together at twitter!! 🙂

6. I'm actually small ((4 feet 9)). This is actually one of the things I hate about myself. There's so many things you can't do when you're small like reaching the cupboard or something 😦 . Though there are also some perks, one time when I was at the YouTube Fanfest people were making me go first because they thought I was a kid lmaooo.


7. I have anxiety. I'm not really comfortable talking about this, I feel like you're all going to think that I'm just seeking attention so I won't explain it anymore.
---
Now it's your turn!! :
---
Sorry if this post is short 😦