Top Ten Tuesday is hosted by The Broke and The Bookish
My last Top Ten Tuesday was ageeess ago, so I figured why not do another one? Today's topic is Top Ten Most Anticipated Releases For The Second Half Of The Year.
---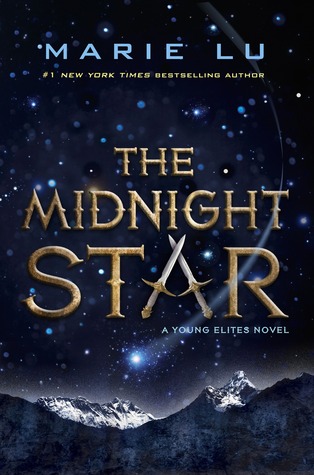 The Midnight Star is the 3rd book in Marie Lu's new trilogy The Young Elites. In this book a new danger appears causing Adelina Amouteru also known as the White Wolf to revisit old wounds risking her and the elites. The Rose Society and The Daggers must join forces in order to help save the empire.
You all know that I am obsessed with Marie Lu and ohhh goooddd, I can't wait to get my hands on this book!! The Rose Society was soooo good I can't even explain my emotions. Hopefully this book would be as phenomenal like the other books.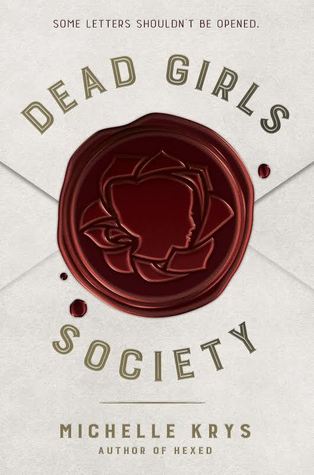 2. Dead Girls Society
Basically Hope has a sickness called cystic fibrosis causing everyone to be overprotective. But Hope doesn't like people thinking she's vulnerable, she wants to be a girl who can kick ass. Suddenly a mysterious group called The Society sends her an invitation. All she had to do is participate in a game of thrills and dares and she might be free. What Hope doesn't know that playing the game is a requirement not a choice.
I AM SO PUMPED FOR THIS BOOK. It's not really getting a lot of good reviews but you never know hmmm.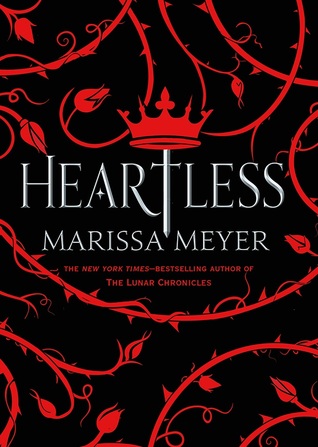 3. Heartless
Before she was labeled the terror of Wonderland, Catherine was just a girl who wanted to fall in love. She just wanted to do the things she love. But as an heir to the crown her mother thinks she couldn't do these things. At a Royal Ball Cath meets a boy name Jest and they fell in love. She is determined to do things in her own terms but it seems like fate has other plans.
I've been hearing a lot of this book! I think this is like a back story of the Red Queen ((not sure if I'm right hehe)) but it seems really cool so that's going in my list.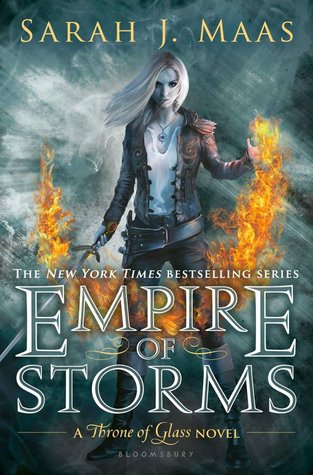 4. Empire of Storms
Empire of Storms is the 5th book in the Throne of Glass series. Things have only began for Aelin Galathynius. The only chance of salvation lies in the quest that may end everything important to her. Aelin's enemies must be her allies in order to protect the people she loves.
I LOVE THE THRONE OF GLASS SERIES AND SURE THIS WOULD BE A GOOD ONE. Everything's so amazing ahhh  I just can't wait to know what happens to the characters especially my small beans. 😦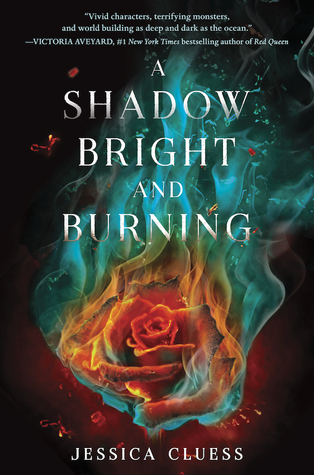 5. A Shadow Bright & Burning
A Shadow Bright & Burning is the first book in the Kingdom on Fire series. Henrietta Howel can burst into flames, and in order to save a friend she must reveal her powers. Instead of being executed she is invited to train as Her Majesty's royal sorcerers. She is declared the chosen one, the one who will defeat demons terrorizing humanity. But what she doesn't know is that she's not really the chosen one.
I am just so excited for this series!! The plot seems really awesome, can't wait to know what happens to Henrietta and her story!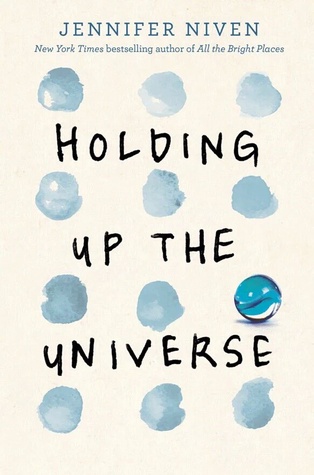 6. Holding Up The Universe
So this story revolves around Libby Strout and Jack Masselin. Libby used to be "America's Fattest Teen". After her mom's death she became ready to face all the possibilities life has to offer. Now Jack is one of those cool high school students but what people don't know about him is that he can't recognize faces. In order to hide this from everyone he plays cool and doesn't get too attached to people.
You all probably know hat I'm obsessed with contemporary books. I loved All the Bright Places so I'm hoping this will be a good read too! And I don't really know why some people on goodreads find the blurb offensive? Some are even giving it a 1 star review, people chill you haven't even read the book and you're giving it low ratings? wyd?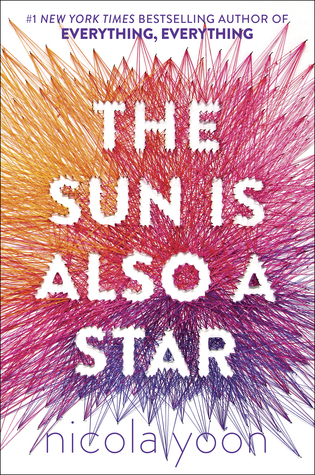 7. The Sun Is Also a Star
Natasha is a girl who believes in science and facts. She's not the type of girl who believes in destiny nor fate. Daniel have always been the good son, a his parents expectations. Now will the universe make a plan for them to be together, or will it not?
I love the cover of this book!! I know people say "don't judge a book by it's cover" but I just can't help it! Now the characters seem really cool and I really want to know if they're gonna be together or not or something. Ahhh I just can't wait to have this!!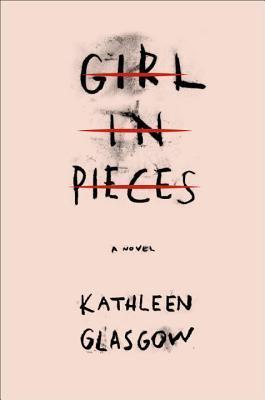 8. Girl in Pieces
Charlotte Davis is a girl in pieces. She's lost a lot of people at the age of seventeen but she learned how to forget. Her way of forgetting the pain is by cutting and by not thinking of the people who have left her. Will she find her way back to the edge?
Books like this always have a place in my heart. As a person who suffers from depression and anxiety I like reading books that I can relate to, it makes me feel like others can understand me. Fingers crossed that this book won't disappoint.

9. Our Chemical Hearts
Henry Page has never been in love, he's focused on getting high grades. But then he sees Grace Town and he knew everything's about to change. Now Grace's not really his dream girl, she's the type of girl who wears oversized clothes and stuff. At first he wasn't really into her but after both of them were assigned to edit a school paper he finds himself slowly falling for her. But beware this isn't your typical boy meets girl story.
I don't know why but this just reminds me of 500 days of summer. Hope that it's good haha.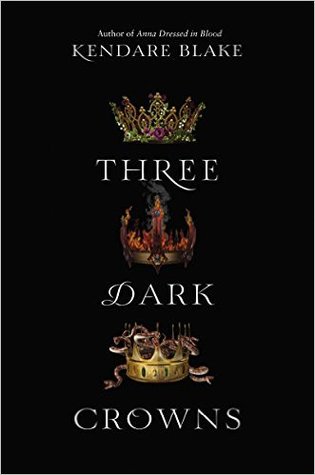 10. Three Dark Crowns.
On the island of Fennbirn a set of triplets is born to every generation, all equal heirs to the crown. But claiming the throne of the Queen isn't easy, you have to fight for it. When the sisters turn sixteen the battle begins, keep in mind that this is not a typical game, it's a matter of life and death. The last one standing gets the crown.
I LOVE THE BLURB OF THE BOOK!! You could check it out on goodreads! It seems so dark and bad ass and you know things that I love. I've been hearing a lot of good reviews so can't wait to read it!!
---
What  books are you waiting for?? Comment them down below!!